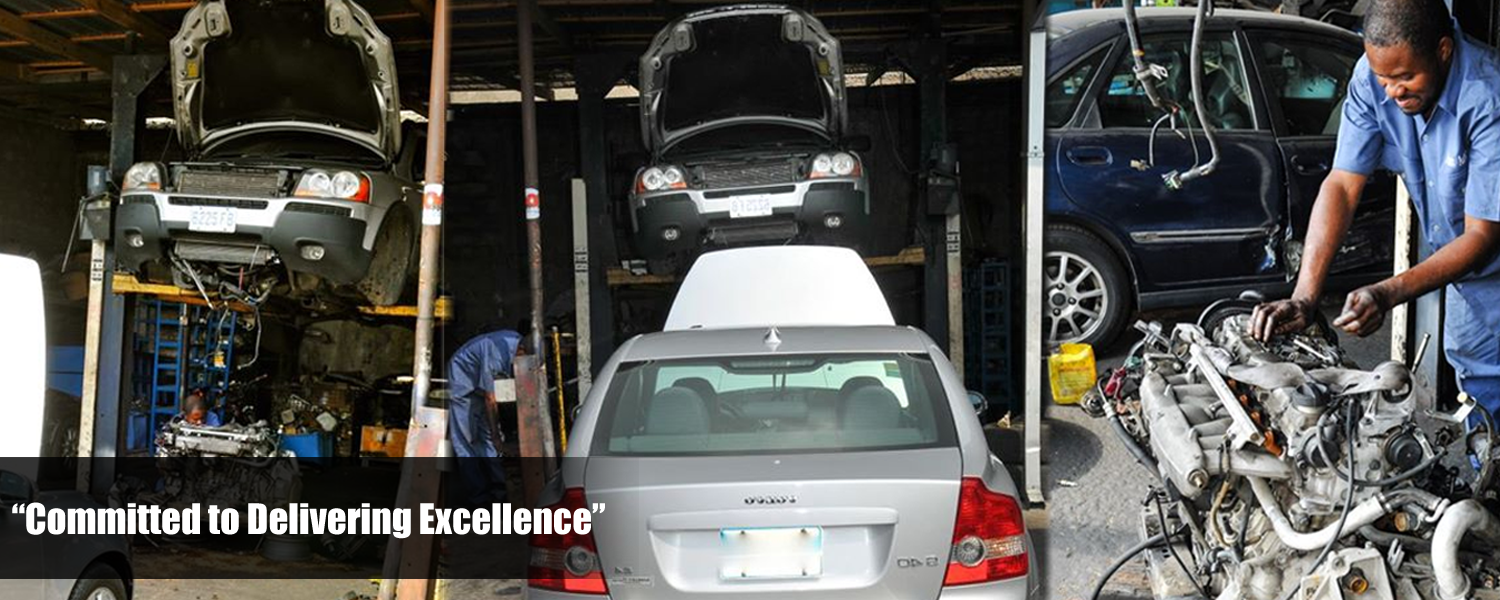 Services
Dennis automotive – dedicated to providing excellent service for your vehicle!
We are proud to be the Official parts and Services dealer for Volvo, Jamaica and that itself entails trust from our customers, who continue to engage with us; and satisfaction from our business clients.
At Dennis Automotive, we use the latest diagnostic technology to provide high-quality service and quick turnaround. Our preventative auto maintenance options and highly specialized services that are conducted by certified mechanics. Our well trained specialists ensure that your car is always at its peak performance.
From head gasket to tailpipe, we've got you covered. We know what we're doing, and we're dedicated to keeping you safe on the road. Your satisfaction is our highest priority!
We offer a wide range of automotive services:

Diagnostic testing
Body and Paint work
Car air-conditioning repair
Automotive service, repair and maintenance
Body and Paint Work
Damages are unavoidable sometimes, but you need not worry when our well trained mechanics are here. Dennis Automotive expertly does away with all dents and accidental damage. We have years of experience of restoring automobiles that have been damaged in collisions or accidents. We are fully trained in painting, dent removal, repair work and a number of other services like paintless dent repair. We guarantee that after you have experienced our auto body work services; no one will ever be able to guess even that your vehicle ever met with an accident.
Also, there might be situations when you might want to sell your old car but due to its condition, it wasn't possible or maybe you just want to give your car, a new look. Reason can be any and so Dennis Automotive offers great paint jobs at affordable prices.
We properly clean the old car paint and then repaint your vehicle exactly like it's a brand new one. The auto body paint supplies that we use are of the best quality. You can get your whole car painted or even particular spots.
Diagnostic testing
Our well trained specialists will do auto diagnostic service and repair of your vehicle. Vehicle diagnosis can reveal a number of problems associated with the transmission, oil tank, exhaust system and other components of the vehicle.
We also perform auto computer diagnostics. The vehicles nowadays are designed with computer processors, microchips and sensors, those vehicles can be linked to a car diagnostic computer scan to point out exactly where the problem exists. These scans are performed at our garage by our qualified and well trained mechanics.
Car Air Conditioning Repair
Prevention is better than cure and diagnosis is better than repair. We offer automotive air conditioning diagnosis that will give us a report of the current status of your car AC. Further, we perform the repairs if needed. It improves the cooling efficiency of your car AC when Dennis Automotive fixes it.
Our air conditioning repair services are prompt, reliable and trustworthy. You can bet that if you are ever facing a problem, it will be rectified with precision and efficiency. Don't hesitate in calling the professionals in auto conditioning air maintenance.
Automotive Service, Repair and Maintenance
Dennis Automotive offers complete auto repair solutions. Our service includes and is not exclusive to repair and maintenance of European and Japanese make and models. We are a proud member of The Motor Repairers Association Of Jamaica Ltd.
We also offer:

Auto Break Repair Service
Electronic Fuel Injection Services & Diagnosis
Because we pay attention to the tiniest of detail, you will fall in love with your car all over again!
At Dennis Automotive, we are committed to providing you with the highest level of service, so you'll always choose us for your maintenance and repair needs.